TruHeat's all new EZ-Heat floor heating mat system is based on our unique amorphous metal tape technology. Due to our unique heating element, our heating mats start delivering heat faster than all other heating systems in the marketing. With the EZ-HEAT mats, electric heating can be achieved very effectively and efficiently, with savings of up to 40% compared to traditional (electrical) and hydronic heating systems. EZ-Heat mats offer 300% more heating element compared to any cable based heating mat and 200% more heating element compared to water based radiant heating systems.
​Installation is also a breeze since all you have to do is select the right sizes of mats and make one simple connection to the thermostat and it is done! Learn more about what makes TruHeat's EZ-Heat mats the perfect choice for your heated floors.
RAPID HEAT DELIVERY & LOW ENERGY CONSUMPTION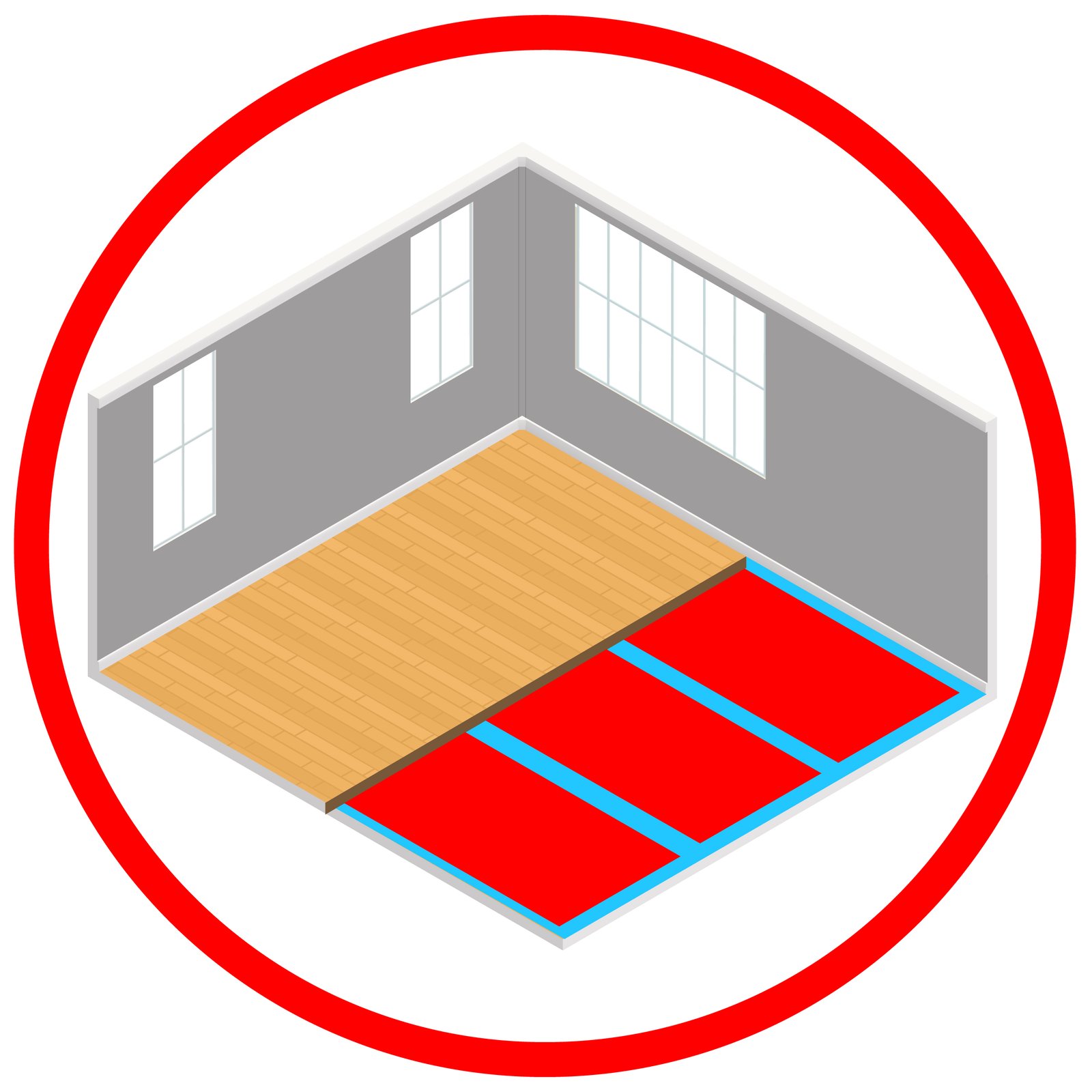 NO CONCRETE LAYER REQUIRED
EVEN HEAT DISTRIBUTION
PRIMARY HEAT SOURCE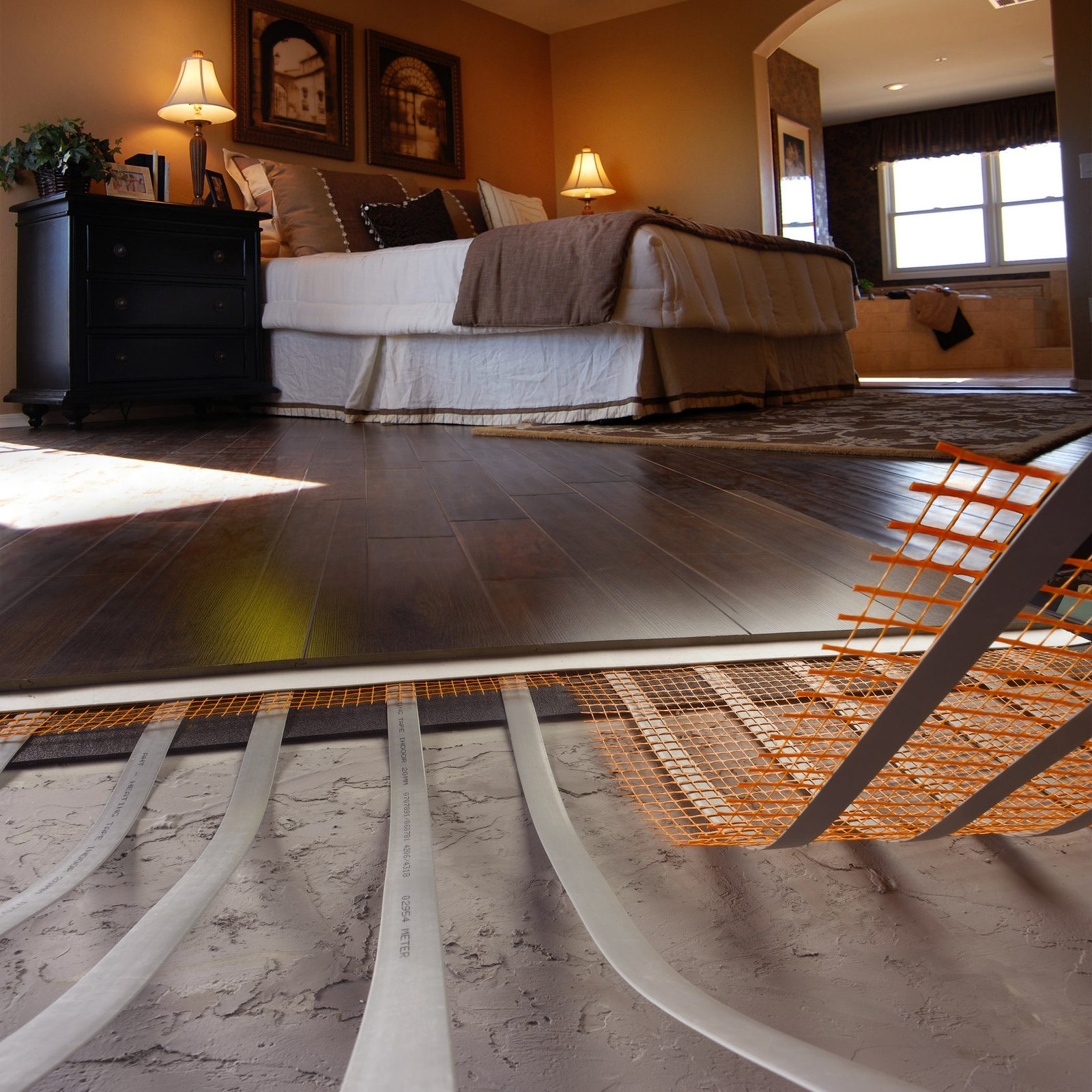 EZ-Heat mats can be installed in a wet or dry installation method. This means while conventional heating mats always require a concrete layer above them for installation, this is not always the case with the EZ-Heat mats. Our unique heating mats can also have the finished flooring installed directly on top of the mats without the need of a concrete layer.
Since the operating temperature of our heating mats is 28-30°C (82-86°F), therefore they are perfectly safe to have the floors installed directly on top without having to worry about burning your floors. Wet or dry installation, the EZ-Heat mats are up to the task.
MAKE ELECTRICAL CONNECTIONS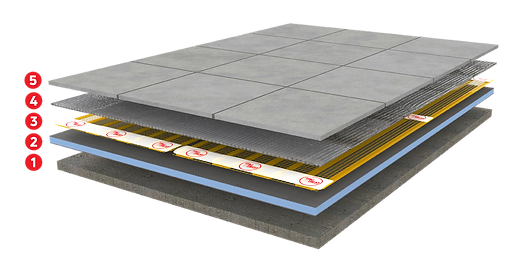 * Grounding net must be placed on top of the heating mats when installing in wet locations.
* Rigid insulation board is recommended and is not a must.
*  Grounding net must be placed on top of the heating mats when installing in wet locations.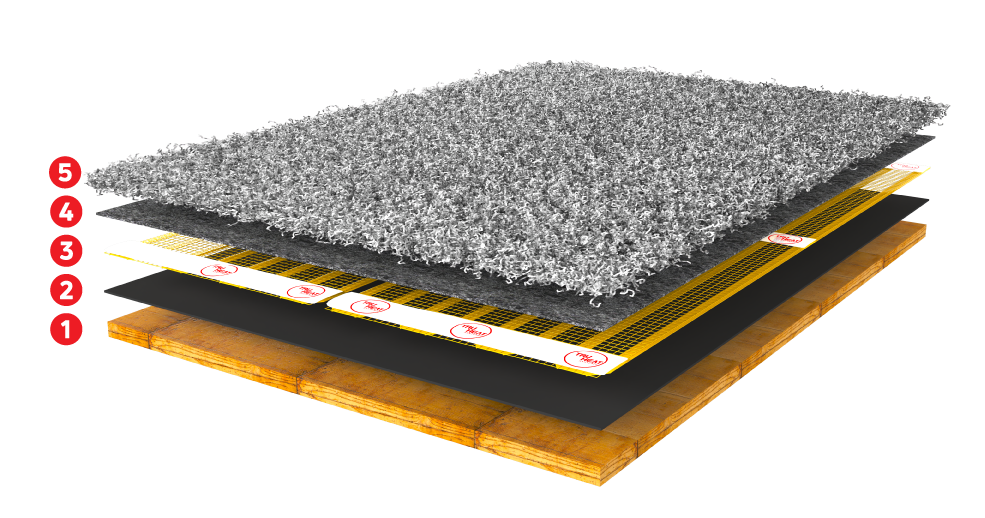 *  If installing LVT/LVP floors using dry installation, flooring has to be minimum 6 mm and must be able to take  3 mm insulating underlayment.